Sligo Rovers wish to update supporters on plans for 2019.
Season tickets:
Season tickets 2019 have been finalised, including a new Super Reds offer that is among our best ever and price freezes on all regular priced tickets. A new two adult and two children ticket has been introduced.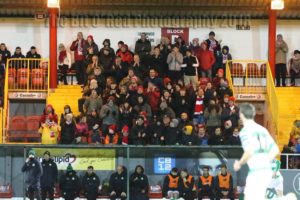 Adults are €220 standard and €300 gold which is reserved seating. Students are €135 and OAP €140. Second level is €70.
The Super Red offer is a ticket for the unchanged price of €50 and the child will receive a complimentary new jersey that will be released for 2019! This is valued at €40 so in effect offering a season ticket for just €10.
These are early bird prices and offers are valid until Christmas Eve. Terms and conditions apply.
The formal launch with all details will take place later this week and they go on sale shortly afterwards.
Merchandise: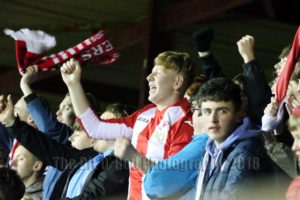 Jerseys for 2019 have also been chosen, including a planned early December release.
An announcement will be made shortly in conjunction with our supplier. Merchandise will be on sale online and in our Christmas store in Barton Smith's which opens Saturday 3rd December.
Squad:
Manager Liam Buckley has told www.sligorovers.com that the 12 days he has been in the role have, as expected, been consumed by squad-building.
Buckley said: "We made initial contact with the players that were here in 2018 when the season ended. It's a priority to get the players that we want to stay on under contract. That is being worked on.
"Obviously we're also looking at players from elsewhere. It's a busy time, every other club is speaking to players and often it's the same ones other managers are targeting. We're speaking to players with the view Sligo Rovers is the right place for them to flourish. The committee have given me the budget and we're going to give it a good go next year to improve the club's position."
Buckley, who will speak to Ocean FM, Sligo Champion and Sligo Weekender in a series of interviews to be published from Friday, Tuesday and Thursday week, also spoke about his backroom plans.
"I already have Dave Campbell with me. He works in the area of helping identify players and opposition analysis. Between Dave and I we have a good idea of the players we want to bring here and knowledge of the current squad.
"In terms of a backroom, I've met with some of the underage staff on working with them which is important. I'll be discussing the overall coaching staff when there's finalised news."
More will be published on www.sligorovers.com as it happens