The Friends Of Sligo Rovers 500 Club has made another infrastructural investment in the Bit O' Red with the purchase of a new lawnmower for grounds staff.
The five-figure purchase will help the upkeep of the Showgrounds surface and is the latest project by the 500 Club, having helped fund the reseating of the Treacy Avenue Stand two years ago.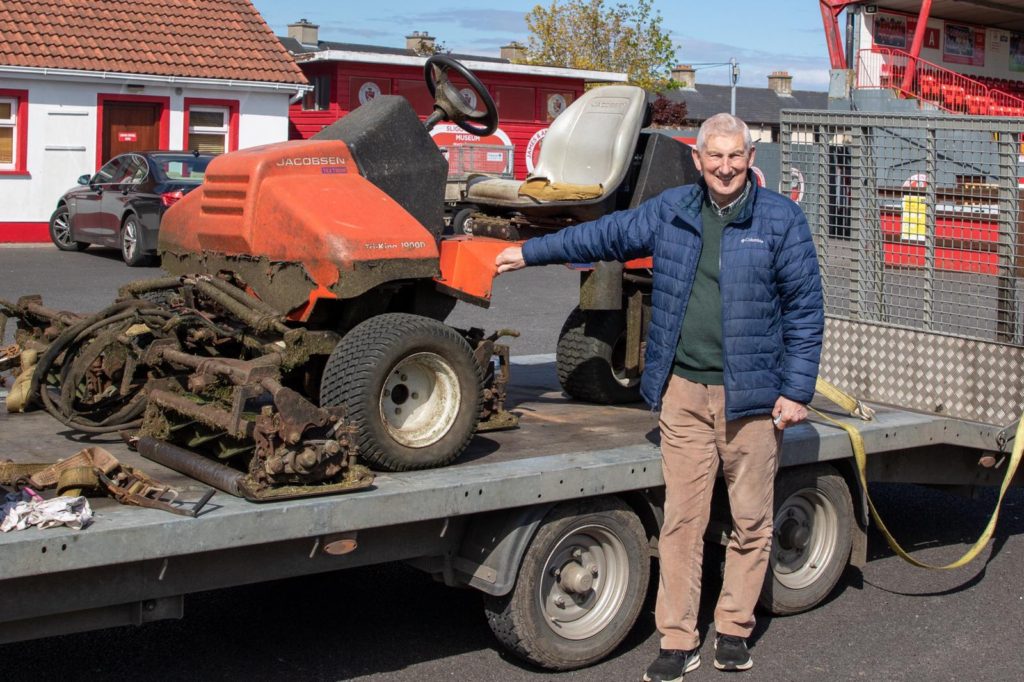 Founded in 2003, the 500 club continues to be one of our most solid fundraising project. In the last financial year, the 500 Club provided €90,000 to Sligo Rovers.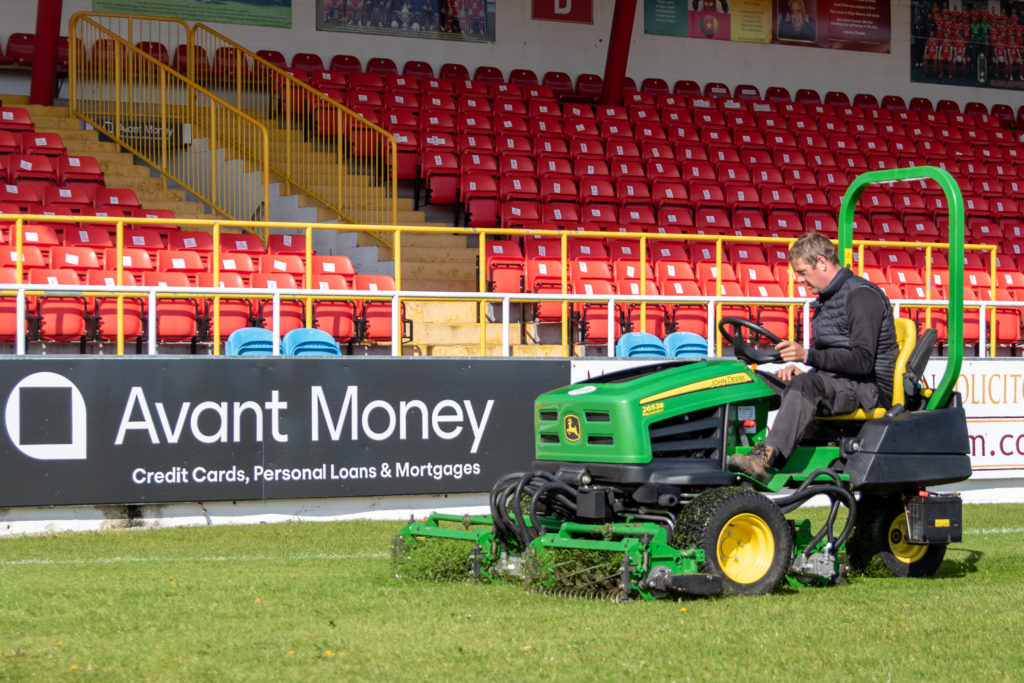 It was particularly important during the Covid-19 period as it provided steady income for the club when all other streams had been negatively affected.
The new John Deere lawnmower is state-of-the-art and will allow for greater maintenance of the pitch which is vitally important for all of our teams.
The 500 club, led by a very dedicated 500 Club Committee continues to grow. The committee is Vincent Nally, Michael Drury, Peter Henry, Sean Crossan, Tony Quinn, Michael Clancy and Robbie Fitzpatrick.
The increase in membership will allow for more projects outside of the regular income it provides to club finances.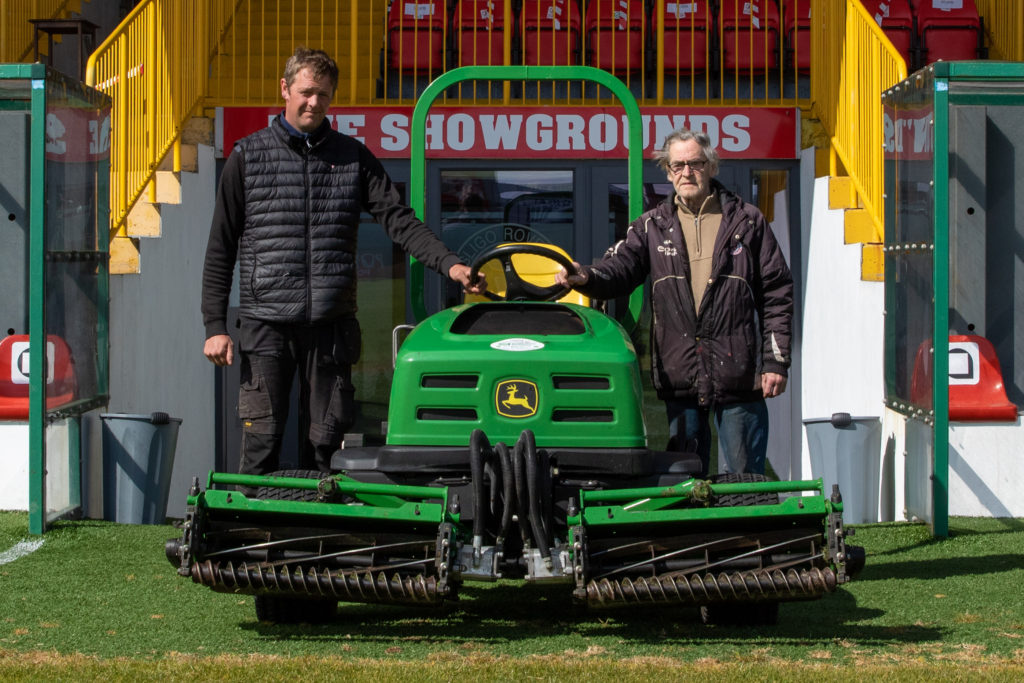 Sligo Rovers chief executive Colin Feehily said: "We are very thankful to Vincent, Peter, the 500 Club Committee and all of the members who play their part in contributing to Sligo Rovers.
"The 500 Club has raised over €1.7m since it began and it is fair to say it has helped us at some of the most difficult moments.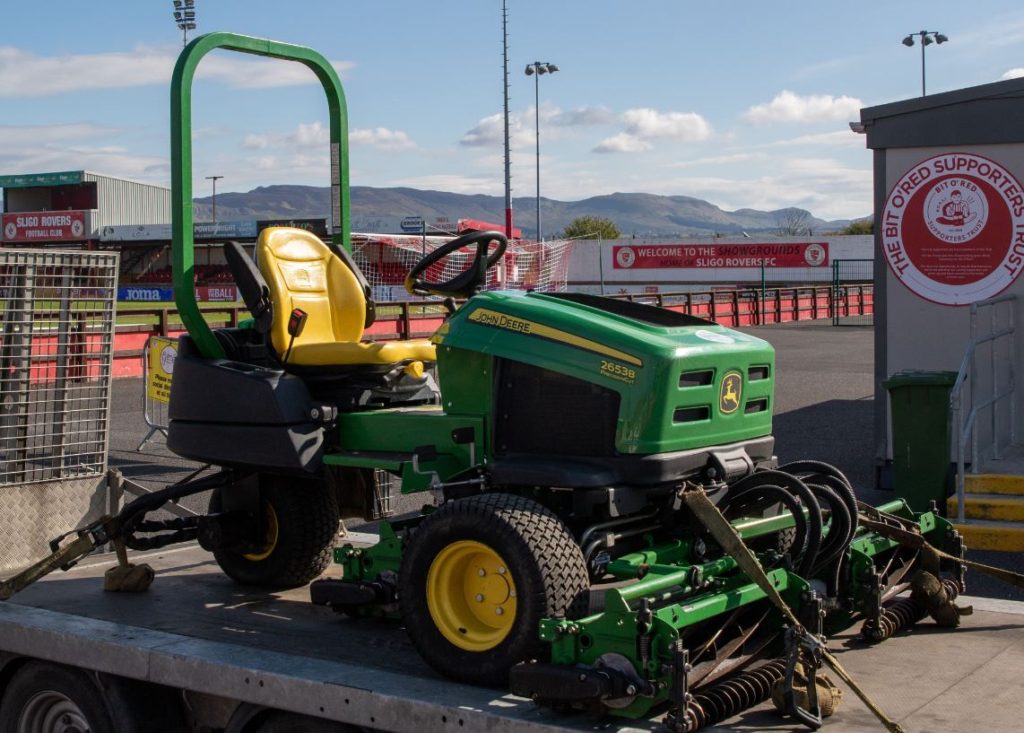 "As it grows, we can see it help more projects like new seating and this new pitch aid. On behalf of the club, we want to express our gratitude again."
If you are interested in becoming a 500 Club member please email michaelclancy04@gmail.com with your name and contact details. If you wish to join you can make payment in a number of ways.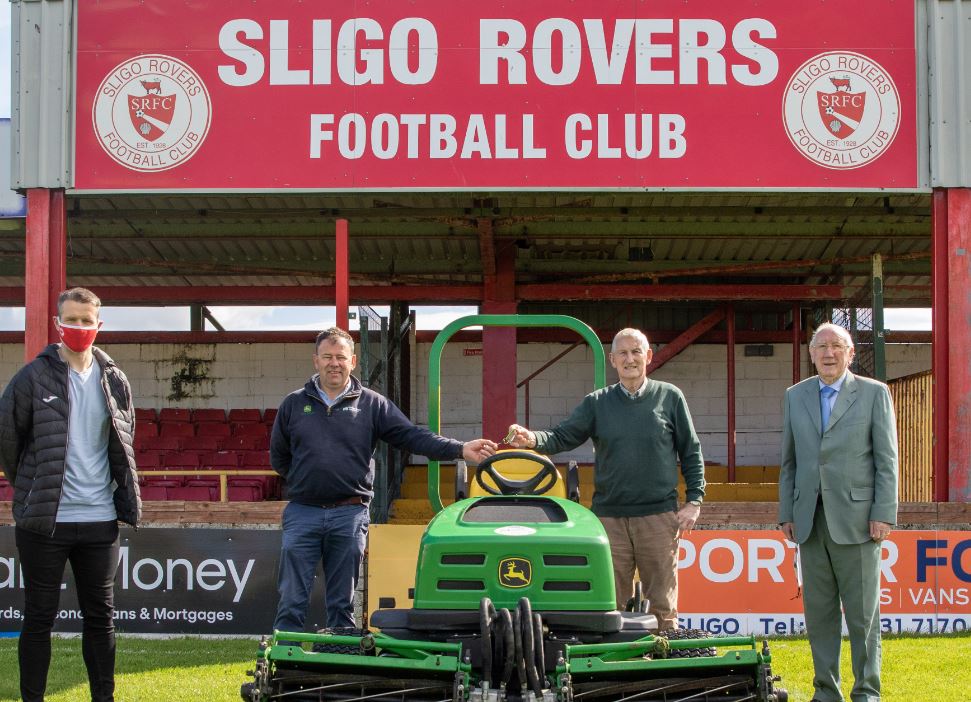 It is now available to join via Paypal.
You can sign up for monthly payments of €20 for 12 months or in a one off payment of €240.
Users can pay by credit/ debit card or by logging into their PayPal account. This is an ideal method of payment for exiled fans abroad. However there is a small additional charge in respect of PayPal's processing fee.