Sligo Rovers manager Liam Buckley will give more chances to academy players to secure professional contracts this year as he continues his preparations for the new campaign.
Buckley yesterday made Johnny Kenny the 15th member of his squad for 2021 as the 17-year-old signed on pro terms for the Bit O' Red.
Greg Bolger, Robbie McCourt, Jordan Gibson, Shane Blaney and Romeo Parkes are some of the new additions for the upcoming season compared to the last campaign.
The Rovers boss will add a number of more senior signings to his group before the scheduled 19 March start – and will also open up more doors for the homegrown players.
A total of 16 academy players have played League of Ireland in the last five years.
Buckley said: "The coaches at the academy have done great work and I think the appointment of Conor O'Grady will benefit us as well.
"Last year we brought in over a dozen players from the academy to train with us over the course of the year just so could have a look at them in the environment and how they adapt.
"We're looking to see how these players fit in and from my point of view if they slot in and look rightfully part of the group, we know they're ready. Obviously all players are different and will develop at different times, there are areas to improve on for all young players that takes time and hard work and effort and all of that.
"What we saw of the players that trained with us, the technical ability is certainly there. That bodes well for us and I have no doubt we'll see more and more players come through each season.
"If you look at the list of players who have progressed, both during my time here and before it, and come through to play for Sligo Rovers, it's a credit to all of the work in the academy. We want to ensure we maintain the quality we have in our first-team with established and experienced first-team players and to use the academy players when the moment is right.
"I remember as a 17-year-old myself making my debut in the league and getting put in there. Once you're good enough to be there, then the opportunity will come.
"Again with Conor joining the club in his new role, he can ensure that the style of play from the first-team is even more uniformly reflected in every team at the club and that will make it easier when players are stepping up because they will know what is expected. We'll certainly be looking at more of the young players this season and the opportunity will be there to get contracts as well.
"Johnny Kenny was the first for this year, we don't hand them out lightly at the football club, but we do want to provide the chances and that is certainly something we will continue to do."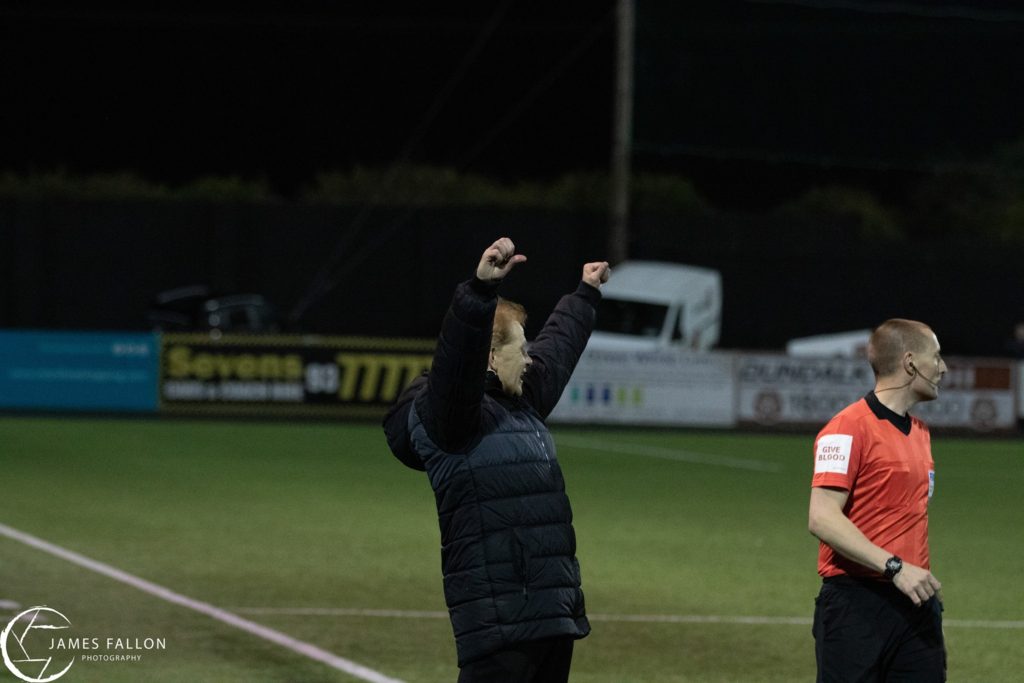 Buckley has set a start date of Thursday 4 February for pre-season. English-based players Lewis Banks and Jordan Gibson have already arrived in Sligo and are currently self-isolating under government guidelines.
Ryan De Vries will train with Auckland City – as he did last June when he arrived back for the restarted season – in order to build his fitness. De Vries is awaiting the birth of his second child in February and will travel to Sligo later in the month after the new arrival.
Romeo Parkes is finalising documentation and will also arrive in February.
Buckley said that while lockdown levels impact the types of training his players can do on their own, he expects them to arrive back with a good level of fitness.
"The group we had last year were fantastic in maintaining their fitness throughout a difficult and disrupted year. Our fitness was very good throughout.
"We owe a gratitude to Edel at CrossFit Sligo for their help last season. I feel that our time in the CrossFit facility added a lot to us and we're grateful to them because they were generous with the support they gave us.
"That also helped the players know what they need to do and it will stand to them in the off-season period.
"They've all given been fitness programmes for the off-season. I like for the players to come back at a five out of 10 level if you know what I mean.
"It doesn't take long to get up to speed because the players come in with a level of fitness which doesn't require a lot of stages and their basic fitness will be good. I think that will be the case and the six-week period will allow us to work on what we'd like after initial assessments and early fitness work.
"We're working on a start date of 19 March for the league and I'm hopeful that date will not change.
"Ryan and Romeo will join us afterwards, bearing in mind isolation protocols which we will be following totally as we did last season."
In terms of his next recruitment, the Rovers boss confirmed he is looking to add "four or five" more players and moves are being made to begin those additions.
"I'm pleased with what we've done so far certainly. We have made offers to some players so we'll see how that transpires.
"We know the areas we're looking in.
"I don't want to speak much on it at this moment, we're quite relaxed on the position we're in. We know the recruitment of the right players is of the utmost importance and the process is always our priority. That's not just in January but it's always at play, it's a vigorous work to go through and it has to be. We're aiming to improve the group for the new season."
The mechanism of preparation games before the start of the league has not yet been confirmed as all clubs await greater clarification, with matches likely to only be against fellow elite sides in line with current restrictions.
For now Rovers can look forward to being back on the training pitch in less than two weeks' time.