Sligo Rovers defender Kyle Callan-McFadden says there is a feeling of relief and anticipation after the Bit O' Red returned to training last week and now begin preparations for a restart on 31 July.
Rovers have been training for 10 days and now work in two groups of Irish based players and the five that return from outside of the country in the past week.
They will gather as one group from the middle of the week beginning 13 July.
Danny Kane, Johnny Dunleavy and John Mahon are currently not training due to injury, while Ronan Murray also suffered a muscle strain last week and will receive treatment over the next fortnight.
Regan Donelon is fit again after being injured at the start of the season in a boost.
Lewis Banks is back in light training also, a further assessment will come when his quarantine period ends.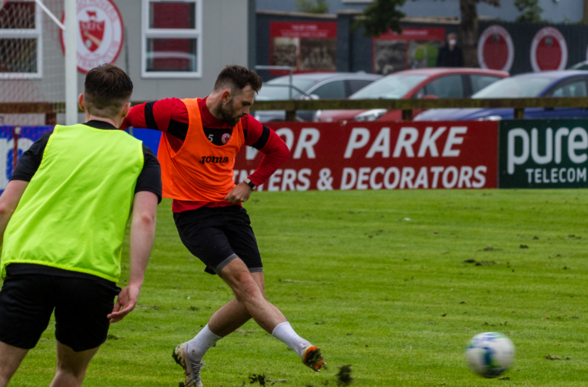 The squad will play some closed doors friendly matches in the next three weeks and league fixtures should be announced this week.
The Rovers captain said just being back on the pitch meant a lot of all of the squad: "It was great to be back in and see all the lads.
"It was a long few months for everyone. To be back with the boys and training brings a bit of normality and it is something we all couldn't wait for.
"We were all buzzing to be back in and get started. The rust wasn't long being shaken off, the lads have come back in good condition and we've been able to hit the ground running in the last week or so.
"We'd all been working on a fitness programme since the league shutdown so it isn't like a normal pre-season where you have to work a lot on fitness at the start.
"The gaffer and John Russell will probably monitor it and judge what we need over the next few weeks.
"Obviously we're not all together yet but when we get that we'll be in good shape. I think we can be ready to start well 31 July."
Rovers restart the season with no points and just 14 matches remaining in the season.
It means the Bit O' Red must turn their early form on its head over the coming months.
The defender does not believe the additional pressure will affect the group.
"The mood is good; like I said we were just happy to be back in and we've been in a lot since. We know there are only 14 league games, the format has obviously been spoken about a lot.
"From our point of view, we didn't have the start to the season that we wanted, we had a lot of players out injured. We've got a couple of them back and hopefully more to come.
"We have this short season, where we have to win matches sooner rather than later. I don't think that is a massive pressure weighing down on us. There isn't much room for error but it's time to show what we're about I think and it was time regardless of what the format was because we were all disappointed that we didn't start the year well.
"We have enough about us to get up the table and start off quickly and it is in our hands. One or two wins could give a very different look on things. The sooner we get them the better of course. We've got to be positive from the start."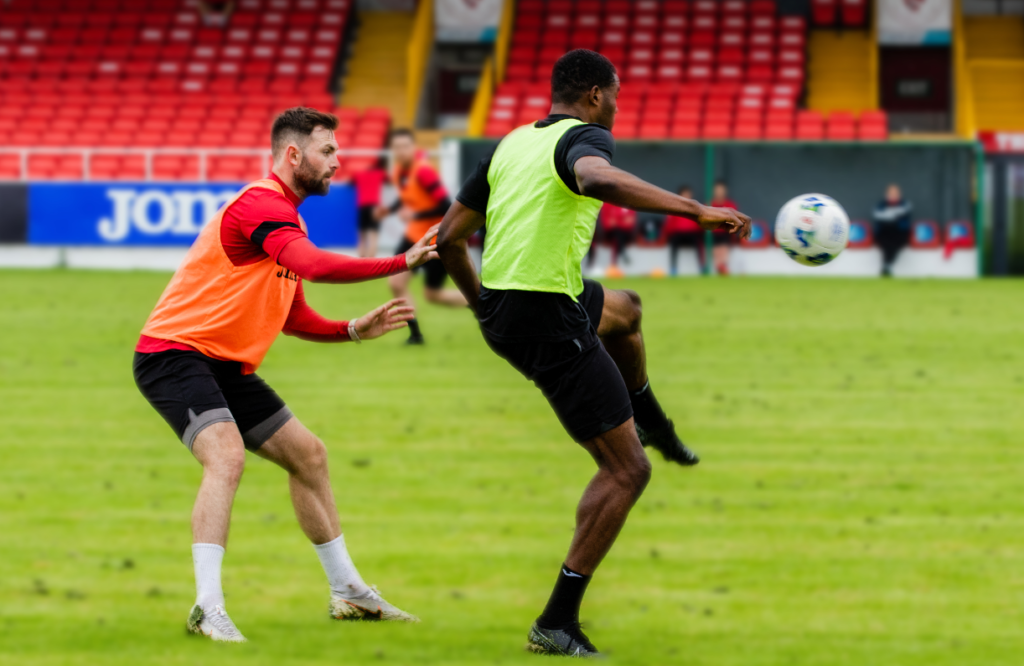 Last week the Bit O' Red Supporters Trust GoFundMe was started and has raised €67,000 so far. The remarkable response has drawn widespread praise and raised spirits around the club.
The Rovers players have also played their part, reaching an agreement with the club that helped make it financially feasible to return.
Callan-McFadden added: "Yes we did that. We're not going to shout it from the rooftops or whatever, we all had to do something to help the club. Everyone understands that, maybe it is something people should know, I've lived in Sligo for a few years but even the new lads know what the club is about here.
"We were all willing to do our bit to get back playing.
 "The money that was brought in these last few days speaks for itself. What can you say? It's unbelievable, only Sligo Rovers could do it really I think.
"The fans here are different class and I know they'll be behind us for the rest of the year whether that is in the stadium, around the town or through the fundraising.
"There'll be lots of ups and downs in the next few months I imagine so we have to stay in this together."