Three Sligo Rovers players have been called into the Republic of Ireland Women's Under 17 squad for a double header against Belgium.
Manorhamilton's Muireann Devaney, Swinford's Emer O'Neill and Grange's Sarah Kiernan have all been named in the squad that will travel to Brussels from August 8th until August 14th for the double header friendly.
It is the first time that Sarah Kiernan has been called into a Republic of Ireland squad.
Emer O'Neill had been named in the stand-by list, but received the news that she had been called into the squad shortly after the initial announcement.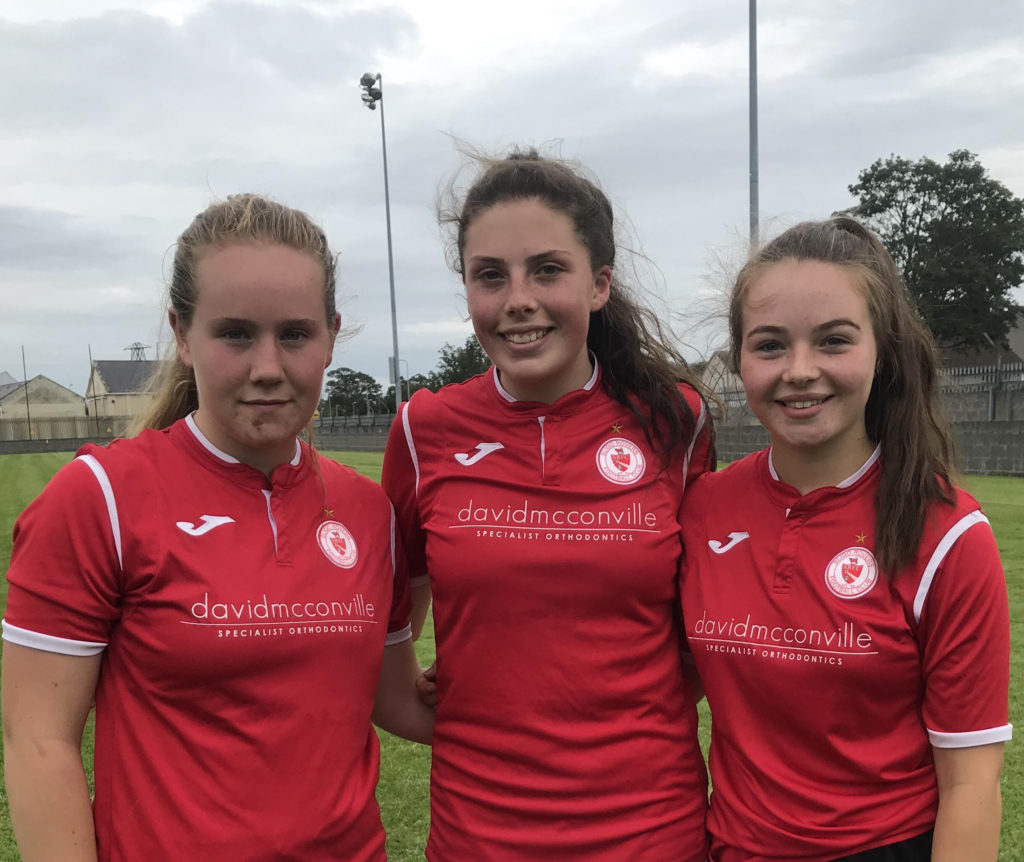 Rovers endured a tough day on Saturday as they were defeated 5-2 by Cork City Women at MacSharry Park. Both of Rovers goals were scored by Muireann Devaney.
Head-coach Darragh Healy said: "It's great for the girls to get recognition. Emer and Muireann have been called up before and have played at that level but it's the first time for Sarah and it's great. It's well deserved for the three of them. It's great experience for them and the three of them are well capable of playing at that level and doing well for themselves.
"It just shows that the players are here. You can worry about results but results will be up and down, so long as the girls are playing well, that's all that matters. If you can get a few of them up to international level that's what matters. What's important is that we're improving players.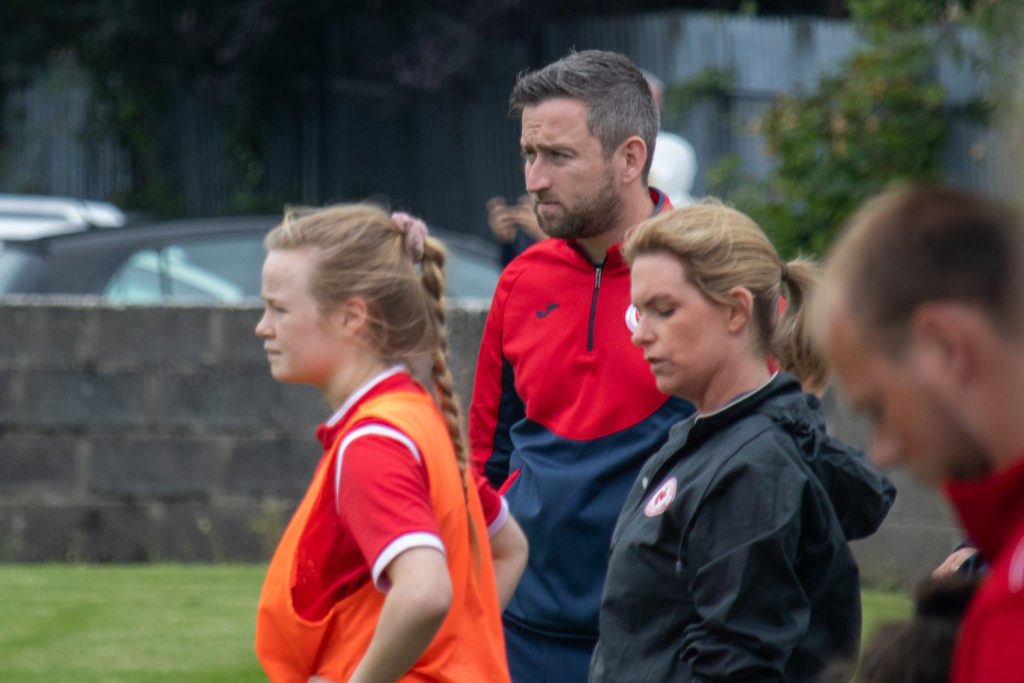 "These call-ups are all down to the individuals but of course as their coach you like to see them moved up to international level. It's down to the girls, they are doing well.
"Today was a bit of a blip but we're having a good season. We still have to play Limerick, Galway and Wexford. We got a good result last week, not so good today but if we can put a couple of results together we can make the semi-finals."
Muireann Devaney said: "It's a great honour when you're called to put on the green jersey. When you have friends coming with you from Sligo Rovers it makes it that bit more fun.
"When I've been in squads before they've been for development tournaments, so it's a greater honour this time that it's competitive football. It's where you want to be at this time of the year. Everybody at Sligo Rovers have helped to make it happen.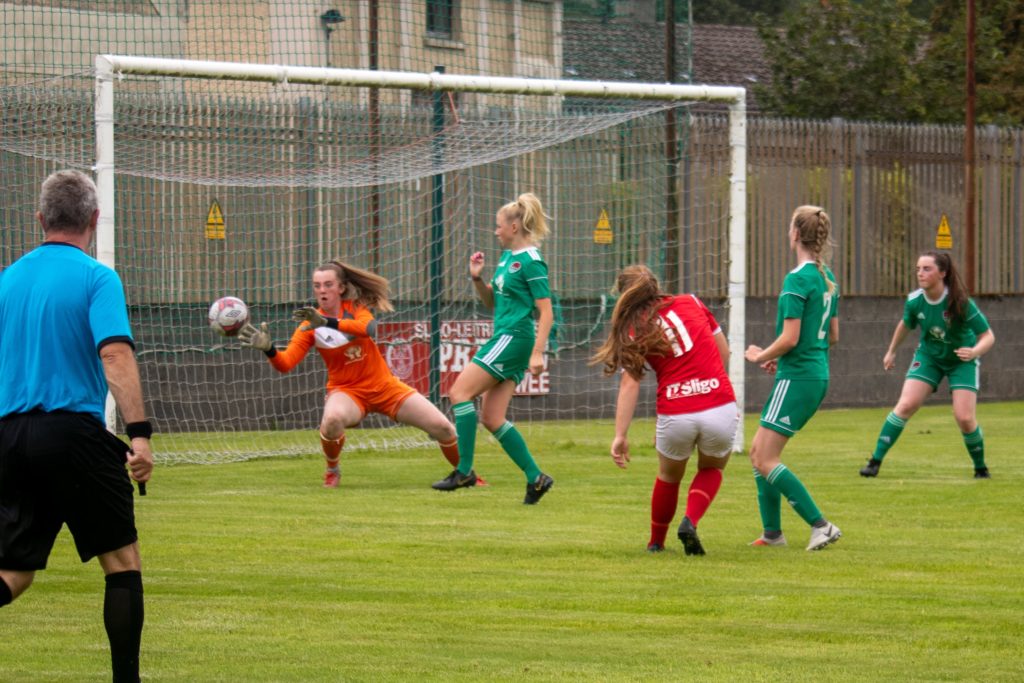 "My family have been great. Every time they get that email they come home from work with a smile on their face. It's all down to them with all their hard work bringing me to training and matches, they never say no.
"It's always a help when you're going away with people you know and you're not counting on making new friends. When you know each other you look out for one another when you're playing.
"Today was disappointing but I'm really enjoying my time at Sligo Rovers. Darragh and all the staff do everything they can to help us and make us as good as they can. Anything we want they say yes. It's brilliant."
Sarah Kiernan said: "I couldn't believe it. It's my first time. I went to the Under 16 trials last year but sadly didn't make it to the next trial. It was a big shock to us all. We were extremely shocked, couldn't believe it.
"My Mum was ecstatic, sadly my Dad passed away last year but we know he would be jumping for joy. He would be very proud.
"Cliffoney/Grange is where I come from and Benbulben is where I started playing football and a lot of it is down to them. It's great for the club too, they have Seamas Keogh coming through too.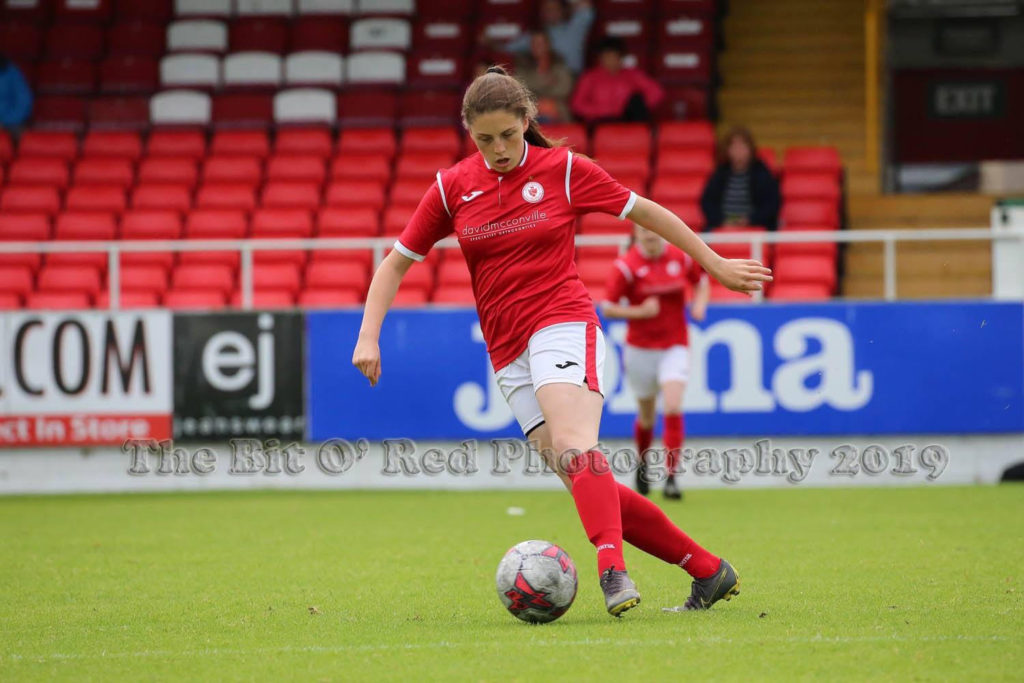 "It will be a help that Muireann and Emer are there. I won't know many people going so it's great to know them.
"Playing for Sligo Rovers is great this year. The training is fantastic and we're doing well. Sadly we lost today but sure we'll get on with it."
Emer O'Neill said: "I was shocked when I got the call up. I've been in squads before but I was really honoured. Every day you get to play for your country is a good one. I'm really excited and really happy to get the call-up.
"I was on stand-by so I really wasn't sure if I would be travelling or not. So I was really delighted when I did get the call-up.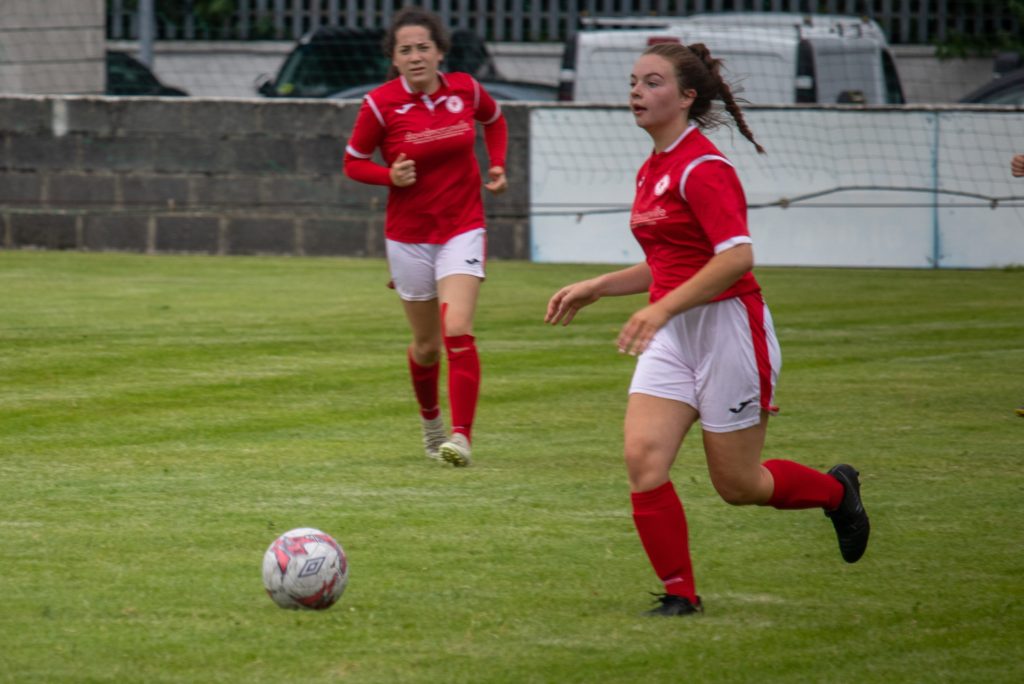 "My family are really proud, like they are the whole time. To represent the country is huge and any opportunity I get I will take it.
"I'm loving playing for Sligo Rovers. It's part of the reason I got called up because training is so good, playing at a high level helps when you're involved in international squads."