Sligo Rovers are delighted to announce a new link up with IT Sligo which will increase the number of local and regional players advancing to play with the club's first team and underage squads.
As part of the agreement, two scholarships will be co-funded annually by IT Sligo and Rovers.
The scholarships will be available for male and female players, where the students will play professionally with the club and also participate in the college's football club, who participate in the CUFL & WSCAI leagues throughout the academic year.

The club will also have use of state of the art facilities at the college for first-team and underage squads, including its modern Knocknarea Arena as well as the grass and all weather pitches on site.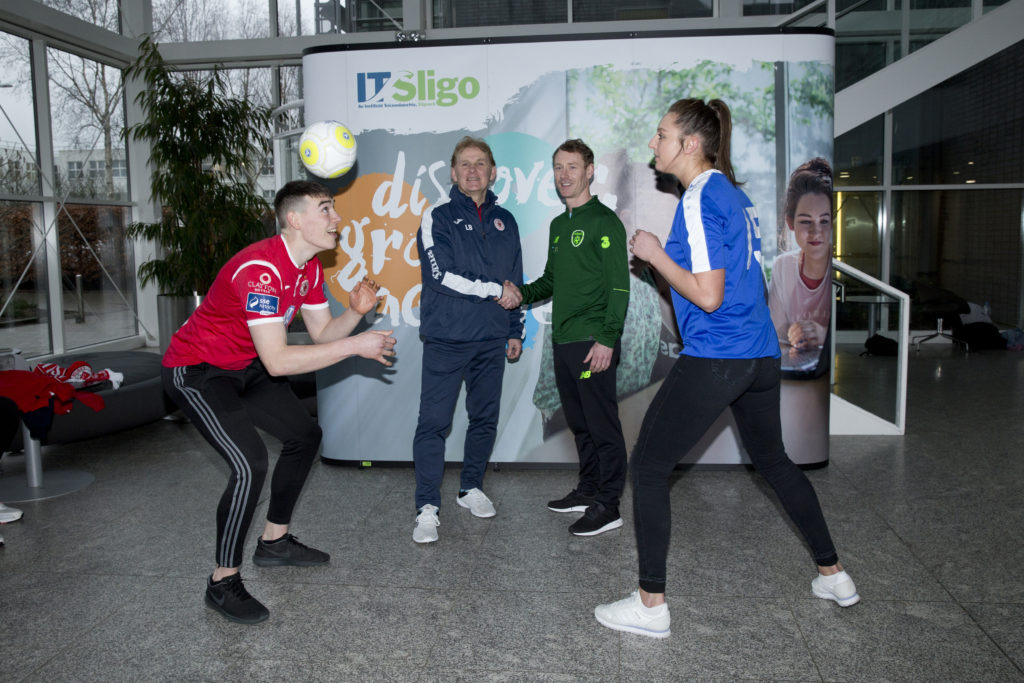 Furthermore, the IT Sligo logo will appear on the Sligo Rovers first team kits and IT Sligo advertising will also be displayed in The Showgrounds and our social media platforms.
Chairman Martin Heraghty spoke of his delight of the partnership:
"It has always been important to establish a link with IT Sligo and to create scholarship programme that would be open to both male and female footballers. Everyone at the football club will really buy into this, as we feel the long term results will see more local talent coming through to the first team. Training times will be adjusted to allow students to attend college and the train with the team afterwards, or vice versa. We are all delighted with the agreement and look forward to the future.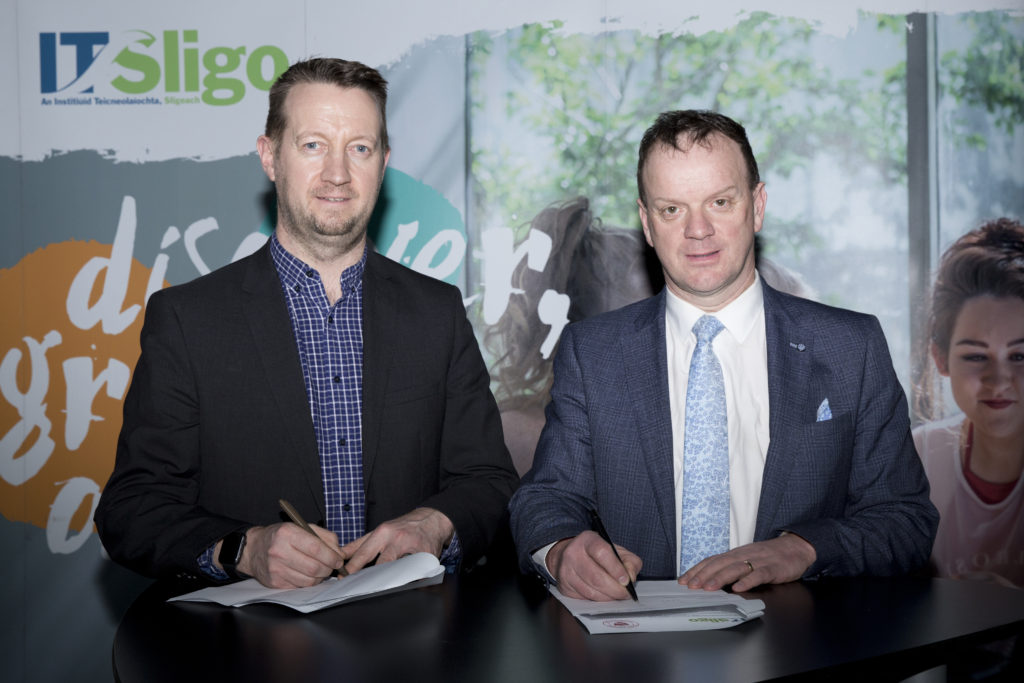 IT Sligo Planning, Operations and Excellence manager Iain McPherson is thrilled with the programme.
"At IT Sligo, we are delighted we have established this link up with one of the biggest clubs in Irish football, Sligo Rovers.
"Behind the scenes, both parties have worked extremely hard to create this elite football scholarship programme, and put in place a pathway for players to succeed in being professional footballers and obtaining a third level education which is so important."
IT Sligo manager Colm Jinks added:
"The big thing for us is keeping those players who have come through the club's underage system at the club and to help give them the best possible education at the same time.
"IT Sligo has established itself as one of the leading sporting third level institutions in the region and are showing their intent in being one of the best in the country by offering this amazing scholarship programme along with all other scholarships available through IT Sligo's football club."
The first two players who will attend IT Sligo in September 2019 will be announced in the coming weeks, as we look forward to helping our young Bit O' Red players both on the field and off it.