This week's match programme for the game with UCD in The Showgrounds contains a host of features in the 44 pages.
Interview with supporter Gerard O'Connor
Liam Buckley – his thoughts on the game
Leo Gray on the early days of Sligo football
Conal Collier on why the Buggles were wrong!!
20 Questions with Jack Keaney
Where are they now by Joe Molloy
Face In The Crowd Photo, if you are picked, you win a prize
Red Icons – James and Andy Tiernan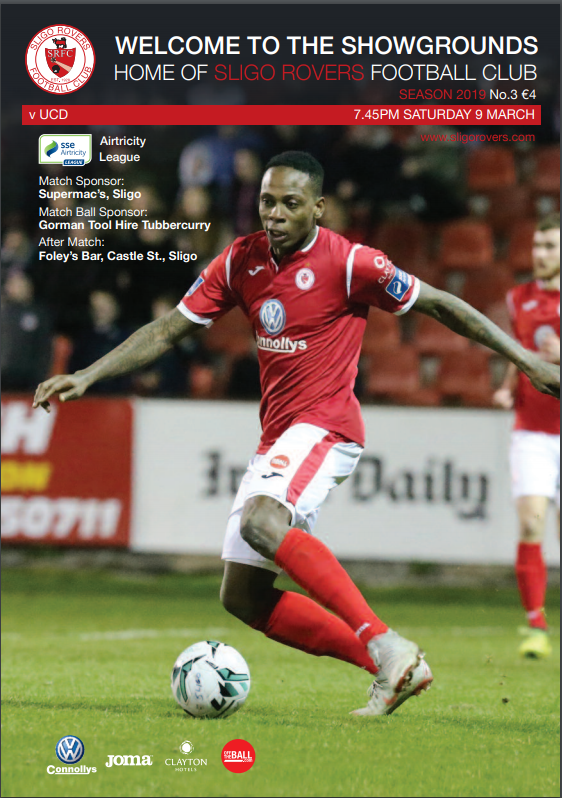 Make sure to purchase it on your way into the ground for €4.