Sligo Rovers and Republic of Ireland Under-21 international Ed McGinty has signed a new two-year contract to stay at The Showgrounds for the 2021 and 2022 seasons.
McGinty has excelled for Rovers this season, playing every second of our 21 matches and being a major part of the club's fourth-place finish in the league.
The 21-year-old made his senior debut in 2017 and established himself as number one midway through the last campaign.
The 2020 season has been a breakthrough one for the Motherwell-born Irish underage international, firstly being called up by Jim Crawford and then starting two qualifiers against Iceland and Luxembourg.
He has been nominated for senior player of the season for Rovers after several man of the match performances.
Speaking to www.sligorovers.com, McGinty said: "I wanted to commit long-term to the club. I feel we're just getting started. Even though it's been a long year, there's a bit of sadness that it is over because I think we're showing our standing in the league.
"Fourth is not going to satisfy me, I want the club to be challenging at the top in the next couple of years and win trophies. That's why I'm staying.
"We've come from a difficult start, being at the bottom and getting up to fourth place. I thought we did well yesterday and our mindset has to move to now being among the best teams in this league because we are that and we've got so much more in us.
"Everything is in place for us to keep progressing, when we start next season we won't be among the best teams in the division. We'll have to go out and show it. I've signed today because I want to be part of it when we do."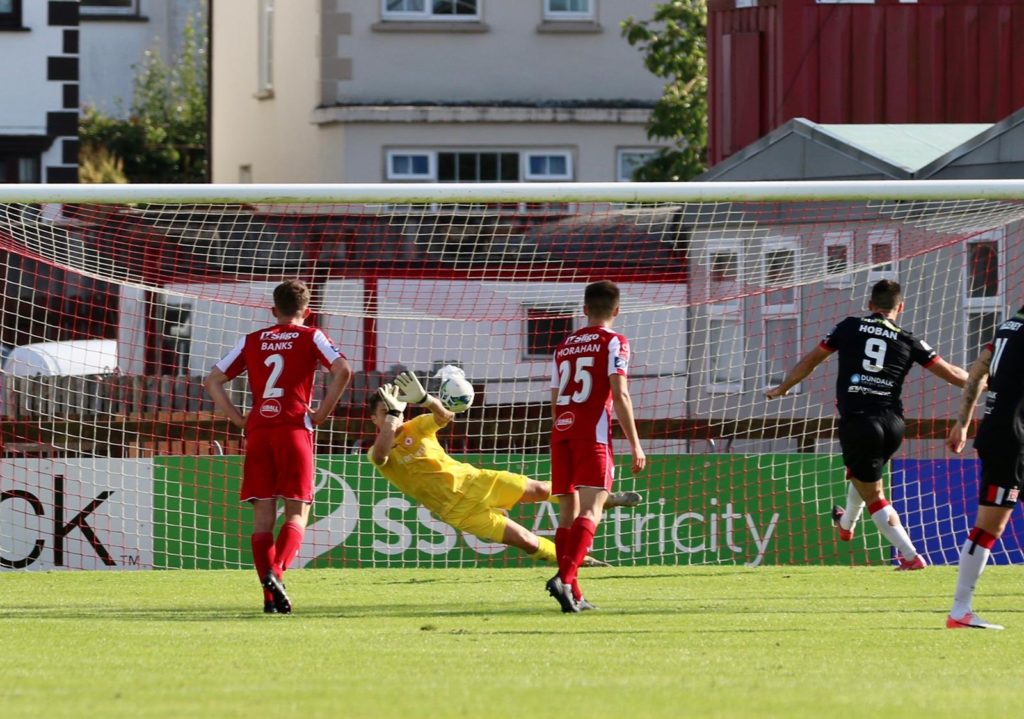 McGinty has also experienced international football this season, including starting two competitive games.
"Playing in the game was amazing. It was unfortunate what happened to Gav (Gavin Bazunu) and I got the call quite late that I would be starting. I felt a lot of emotions and I was just so proud to be playing for Ireland.  I was nervous of course but it was amazing. It was one of my goals to play Under-21 level. It was brilliant to be part of set-up, and it also showed me how well Sligo do in terms of that as well because we have a top-class set-up too. It's not far off. I loved working with the coaches and the best players at the level."
McGinty will play European football next season with Rovers. He has praised the manager and his Rovers team-mates for helping his progress this year.
The 21-year-old referenced Declan McIntyre and Rodney Dalzell for their help in his own development, and Leo Tierney for aiding his mental toughness this season.
His improvements are modestly described but the goalkeeper is keen to hit new heights.
"The gaffer is brilliant, he makes you want to win for him as well as the team and yourself. He brings a presence to us. You can see the impact he has had. He has shown faith in me since early on and that gives me a lot confidence.
"Leo has been the perfect fit for me as a coach. He knows how to work with me and what I need on any given day. So as well as the coaching, there's no doubt on the mental side of it that he has been a major influence. He can just know on what I need to hear or not and that's been great to work with.
"I do feel I'm getting better but I also feel there are more levels in me and I can go further. I think that is to come over the next couple of years and I have to keep working to get there.
"The squad has been amazing, there's not one bad egg and we've done well. I'm looking forward to being part of it again next year. We can't just accept getting to Europe for a season."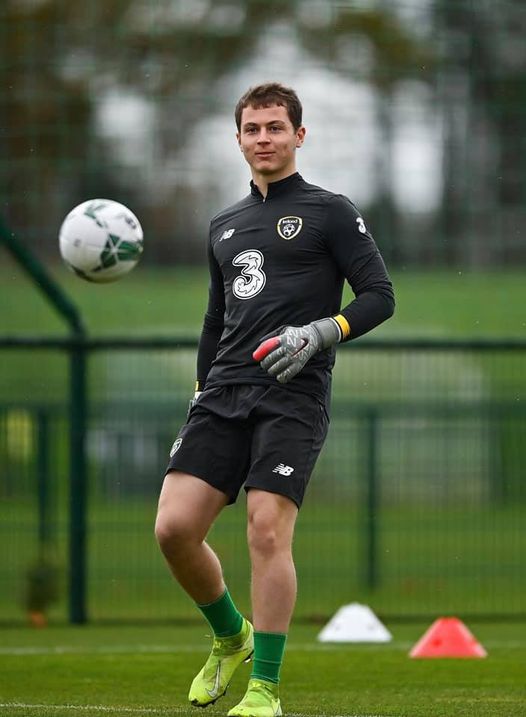 McGinty also paid tribute to coach Brian Dorrian for his work with the senior and Under-19 side.
"I don't think people see what 'Dinky' does for the club. The likes of Niall Morahan, John Mahon and myself have come into the first-team through Brian's coaching and one-on-one work with us over the years. There's many more Under-19 players in the squad.
"I travel with him to Sligo each day and he's a really big influence in terms of what he brings to the first-team dressing-room, for the spirit and as well part of the coaching staff. He was the one who brought me over from Scotland as a 16-year-old. I'm very grateful to him and he's the type of guy who creates the environment we have."
Manager Liam Buckley said: "We're delighted. There was a lot of interest in Ed, which is no surprise given his performances and elevation to international level.
"It's an important signing for the make-up of our squad, Ed is a fantastic goalkeeper and he has made steady progress over a period of time. Luke McNicholas is another brilliant goalkeeper that we have here.
"We are in the building process of putting a squad together to improve us and having Ed in that squad is a big part of that. He has done really well for us.
"The international recognition was well-deserved, a great honour and Ed has to aspire to keep progressing. That requires staying dedicated and working hard.
"I want him to grow into a role here and prove next year how good he can be.
"We will continue with the squad building progress. The club and I will be working tirelessly over the next few weeks on that process."