Niall Morahan has signed a new contract with Sligo Rovers as he becomes the first recipient of the new IT Sligo Scholarship programme with the club.
The Republic of Ireland Under-19 international has penned a deal until the end of 2021 season and will begin his IT Sligo course in September. Niall will be undertaking a business degree.
As part of our agreement, two scholarships are co-funded annually by IT Sligo and Rovers. Niall is the first recipient.
Niall Morahan: "I'm delighted to take up the offer. The last year has gone really well for me on an individual basis and this season I've been involved a lot more than I thought I'd be.
"I think it's good to take on education as well as football. I'm 19 but I want to open up different avenues for myself.
"My long-term future is now here at The Showgrounds and that's very reassuring too. I wanted to commit myself to the club and what is happening here.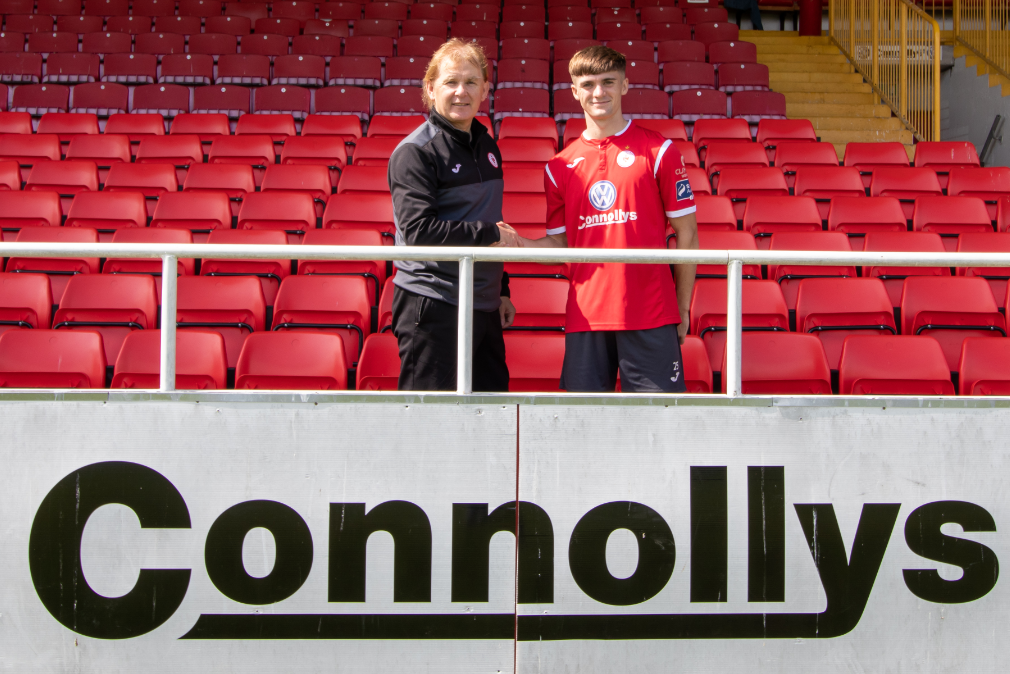 "To do that and also start third-level education is ideal. Working under Liam and John Russell has been fantastic and I'd like to thank all my coaches and Carrick Town before that who have helped me be in this position where I could sign today."
Liam Buckley said: "Niall has come into the side throughout this season at right-back and midfield and acquitted himself very well after some good years in the academy teams.
"Education is very important for young players and this is the beginning of what will be a regular feature at the club.
"The club has a lot of talented young players and we feel we can offer them not just a great opportunity in football but in education as well.
"When I was with St Patrick's Athletic we had a link-up that saw a number of lads complete degrees and it stands to them so I have an understanding of how you manage it.
"Niall played 15 games before he turned 19 and now he starts a college course while remaining an important part of the squad and training and playing matches as normal.
"It is a great start to any career and we're looking forward to him being a big part of our future and continuing to make progress."
Iain MacPherson, Planning and Operations Excellence Manager at IT Sligo added: "IT Sligo, in partnership with Sligo Rovers FC, are delighted to offer Niall Morahan the first of their joint Scholarships.
"This partnership, which was launched earlier this year,  demonstrates the commitment of both IT Sligo and Sligo Rovers FC in supporting those involved in sports at the highest level whilst undertaking a programme of study. 
"Niall recently played in the Republic of Ireland Under-19 squad reaching the semi-finals during the UEFA 2019 European Championships which took place in Armenia.  We look forward to seeing him flourish in education and sport."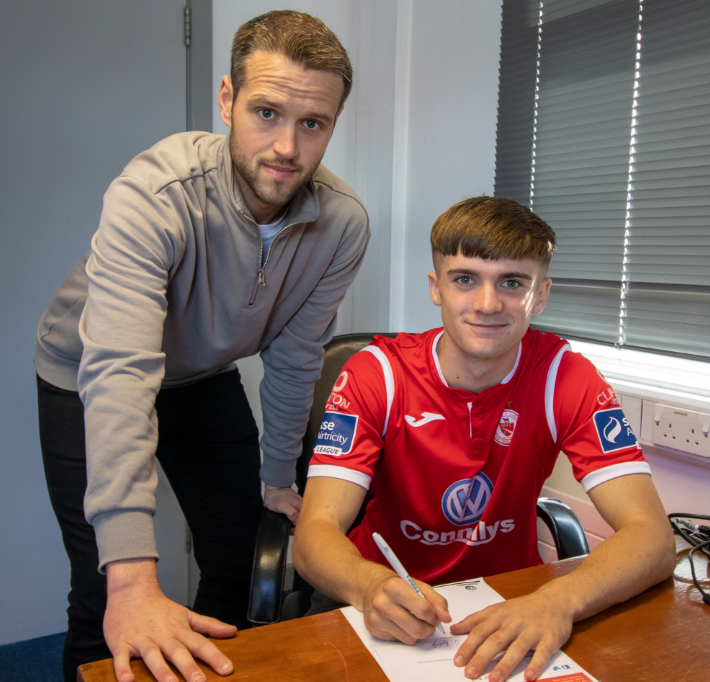 Colin Feehily, chief executive of Sligo Rovers: "We are delighted to get Niall signed up long term. We see Niall as another success story of our underage structure. Niall came to us from Carrick Town FC and worked his way up through our Under-17 and Under-19 squads, before making his senior debut in 2018.
" I feel today shows we are not solely focusing on preparing our players on the field, but we are helping them and giving them opportunities off the field too through IT Sligo and their fantastic facilities both sporting and academically.
"Niall will be an important player for their men's football team and is an important part of our squad here at Sligo Rovers too.
"I'd like to thank Niall's previous coaches at Carrick Town and those he has worked with here in our underage set up also. I'd also like to congratulate Niall on his contract and to his family for their help and support to both him and the football club."