Niall Morahan has signed a new two-year contract with Sligo Rovers, the club are delighted to announce today.
Morahan, 21, made the most appearance in the Bit O' Red midfield this year, with only Garry Buckley playing more over the course of the season in the overall squad.
Having won the club's Player of the Year in 2020, he continued his progress with 31 appearances in all competitions as Rovers sealed a third place finish this season.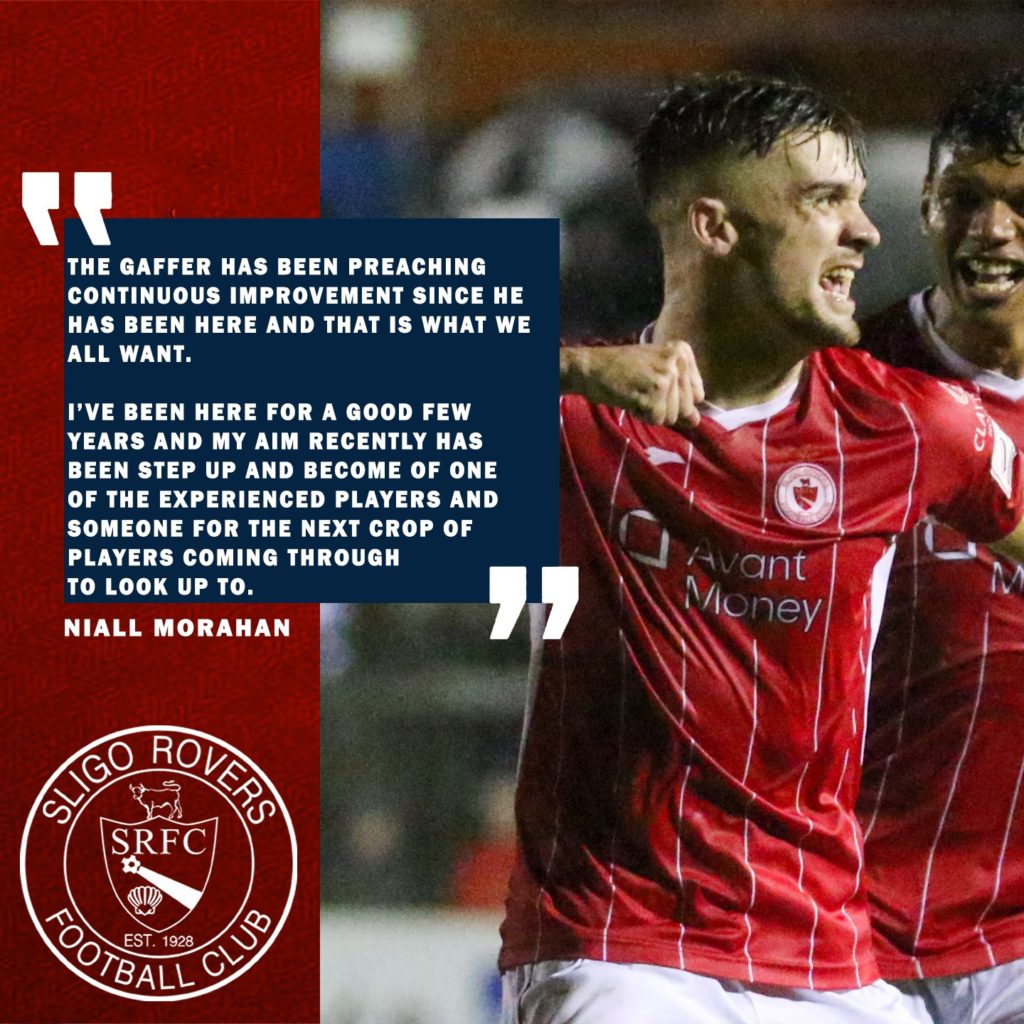 A product of the club's academy, Morahan has now lined out in over 75 senior games.
A total of 16 players are now signed for the Bit O' Red next season. Nine of those are from the club's academy.
Morahan has been one of the biggest success stories since joining from Carrick Town and as he enters his fourth senior season next year, he is excited what the future holders are Rovers continue to climb the table each season.
Morahan said: "I was very grateful to get the chance this season and to play as much as I did was brilliant. The gaffer has been preaching continuous improvement since he has been here and that is what we all want.
"It was a bittersweet season in a way. We achieved our aim as was set out at the start of the season but at the same time I think we left some things behind. From where we were in the summer time and the European game, that was something we have to learn from. For a lot of us that was the first time to play in Europe. It was a great experience even though it was a such a disappointment and it only makes us hungrier to learn from it and win games next season.
"I've been here for a good few years and my aim recently has been step up and become of one of the experienced players and someone for the next crop of players coming through to look up to. Most importantly it'll be to be in the team and keep improving. We all feel we can build on this position and get to the next level so it's just about working hard to get there."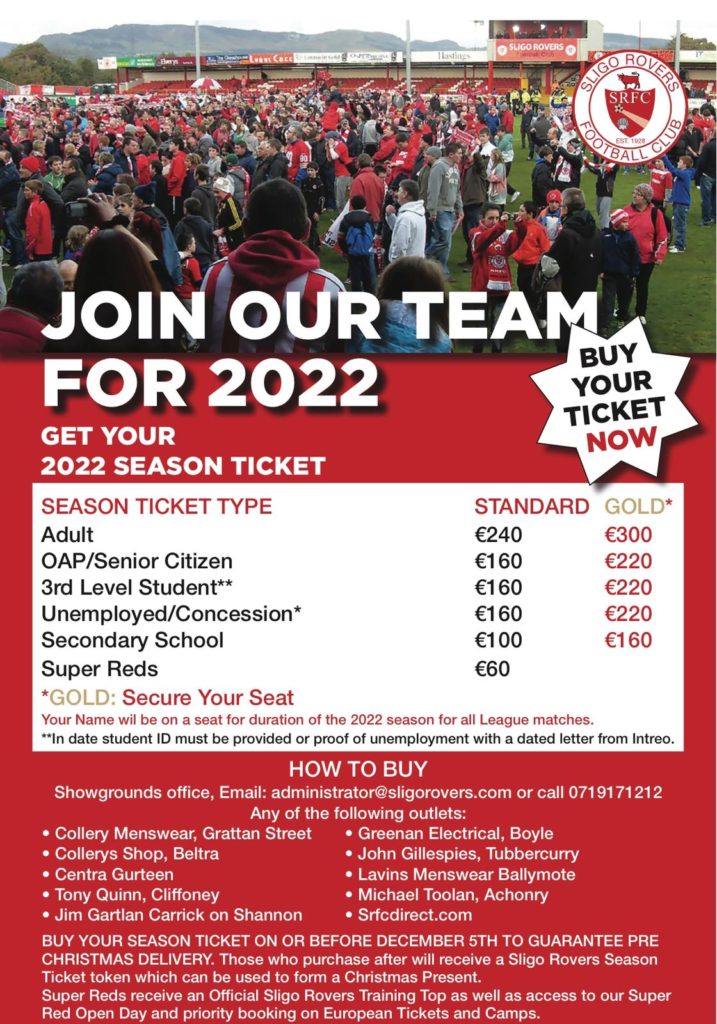 Manager Liam Buckley said: "Niall has done fantastically well for us. We've been delighted with the progress he has made.
"Over the last two years Niall has played more games than anyone which is a real credit to him. We put faith in the players here for a very good reason. We know how good they are and that they will continue to develop. Niall is one of the best examples of that because in these years he's been part of two top four finishes with the club and that is not easy in this league. It takes a lot of hard work and he can take a lot of pride in that.
"It has been beneficial for Niall to be around the likes of Greg Bolger and David Cawley. They've been there and done it. We want competition within the group and we will have a bigger and a stronger squad next year. That's going to be the challenge for every player as we go forward but it will make them all the better for it."
Speaking about the overall squad, Buckley said: "It's important for us to keep the core group and add to it.
"The process is ongoing and we will look to add some new faces as well because every window we look to improve the squad.
"We want to move it forward and we will only do that by continually being better as a whole."