Niall Morahan has signed a contract extension with Sligo Rovers, the club are thrilled to announce this morning.
The midfielder has been a near ever-present for the Bit O' Red this campaign. He turned professional in August 2018, extended his contract last August as he began an IT Sligo scholarship and has now been rewarded with a new deal for the 2021 season.
Now set to complete his second full season and begin a third with the club in 2021 as a senior player, the 20-year-old said: "I'm delighted to extend my time here and I'm delighted to be part of the club moving forward. I'm really happy here. I've got a few good performances under my belt but at the end of the day I'm just a small cog in the Sligo Rovers wheel.
"It has been a strange year all around but I think there are a few ways to look at it. If you look at it at the perspective from before the lockdown, we've obviously turned it around quite a bit and moved ourselves up the table since coming back.
"If you look back on years gone by, this year has been an improvement for sure."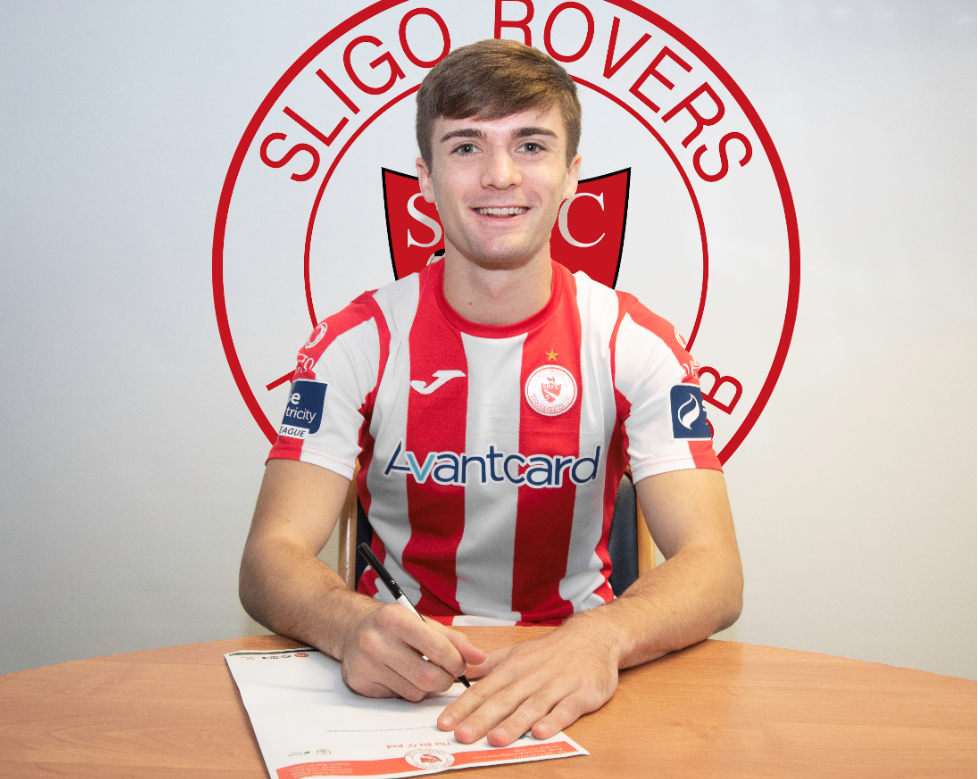 Morahan has been one of the best performers for Rovers this year, with his development from an Under-19 player to more senior becoming quite apparent.
"Coming in as a young lad, you realise the pace, intensity and physical demands of the league. You kind of have to get up to speed quick. I'd like to think I have been doing alright in that regard. I'd just like to keep it going.
"From my own point of view I'd like next year to be like this one, to play week-in, week-out. That would be my individual goal. As a team I'd like us to push higher and higher up the table. We saw this year we are capable of getting up to the top end of the table. I'd like to get us in those places again.
"We were quite a bit further up the table and now we've dropped down a bit. So there are mixed emotions I would say.
"In the games since coming back we had been outscoring what we had been conceding. Unfortunately it hasn't happened the last few games but that will happen in a season. Hopefully it is just a bit of a blip and we'll get back to our natural selves."
Morahan is studying online with IT Sligo in the second year of a business degree. Having being utilised at right-back for times early in his professional football career due to injuries elsewhere, he is now being selected in the middle of the pitch, something which he admits is preferable.
"We can get in a lecture or two online before training, train and then a few more for the rest of the day. It is fairly busy but the best of both worlds.
"I've always said that I'm happier to be playing and I will play any position and it is the case of course, but midfield is my natural position, so I suppose I am happy in the middle. I'd like to think I am improving, confidence is a big thing, the more you play the more build it and that helps. So I definitely think so. Confidence is for me going out and imposing myself on the game. The more games I get, my confidence goes up.
"By no means is our season over. It is 100% the case that there is lots to play for. Maybe people will think after our last few results that our season will be over but that isn't the way it is.
"There is still a job to do. We've two really important games in the league and the Cup is massive for us. We will be look to do as best we can in the last few games and finish the season strongly."