Sligo Rovers play their final game of the calendar year in The Showgrounds on Wednesday night against Derry City in the Extra.ie FAI Cup quarter-finals.
After two postponements, the game kick-offs at 7.30pm on Wednesday ,live on WATCHLOI, with the winner set to face Shamrock Rovers on Sunday in a semi-final.
Rovers are looking to make it back-to-back appearances in the last four of the Cup.
The Bit O' Red have recorded two wins over Derry this campaign, 2-0 and 1-0, in fiercely contested games.
In team news, Rovers will be without Niall Morahan and Jesse Devers due to suspensions carrying over from the end of the league season.
Ronan Murray (toe) and Johnny Dunleavy (knee)are the only other absentees.
Liam Buckley said: "We've managed our schedule with the additional delay. It was just another weekend and the players are just ticking over in terms of fitness at this stage of the season. We've done our best with that.
"We have a couple of suspensions and they are two players who have done really well for us, but at the same time we have players coming back and looking to be in our team so that brings an opportunity for them.
"I said to the group that it's great to be fourth in the table and it was a really great finish to the season but memories are also built on winning cups and winning leagues, getting into Europe and playing games.
"It's about occasions. From a football perspective I want our lads to grasp it as best they can and see what happens from there.
"The cup is special, definitely. From the final whistle in Dundalk we said that wasn't our season finished, we had to bring it in to the Derry game and that is what we will look to do.
"It will be difficult, I know. The game there and down here, there wasn't much in it, albeit we won both games, but that said it won't come into my consideration.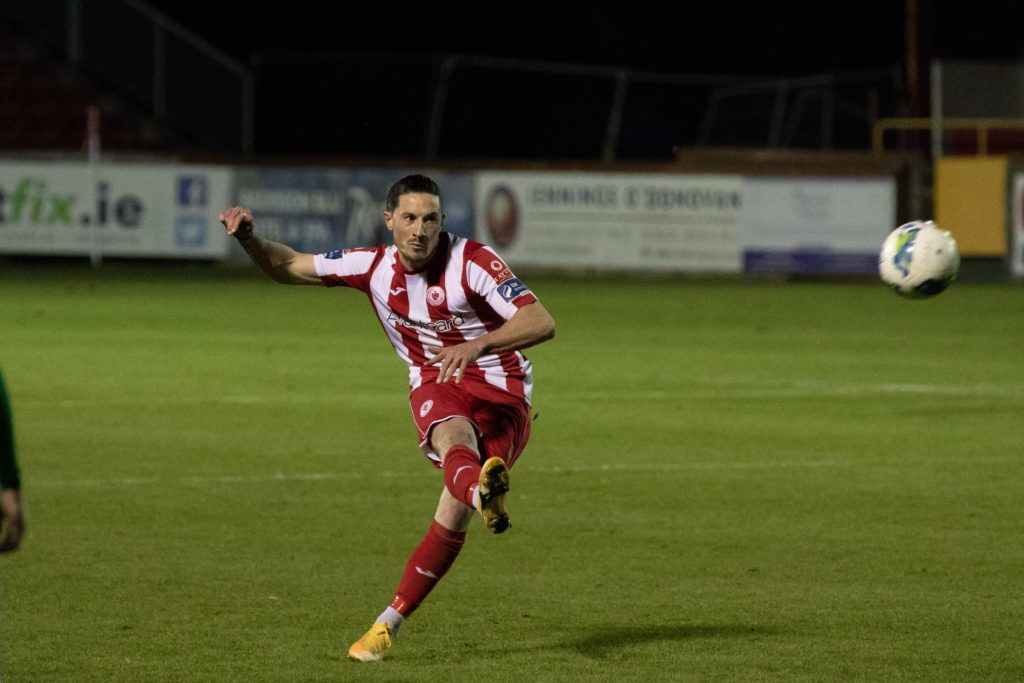 "You'd like to think that maybe a little bit of momentum from our end might be helpful but having been there and done that, let me tell you, it's do or die.
"Derry are coming down here and their season finishes the following day and that's it. Our season finishes the following day if we lose. So I've no doubt they will be up for it.
"It'll be tight. There wasn't a lot in both matches we played this season. At times we kept good possession and all that but in saying that, there wasn't a lot in those games. So it'll be do or die.
"We're going to give it our best shot. Europe is also in consideration. Our opportunity of getting to Europe is winning the FAI Cup or taking a step further to do it. The Cup is loved here. I know the buzz that would be here if we did get further in it.
"We've got to give ourselves a chance of winning because It is all about winning. The memories you can look back on, I know at my age what they mean. The memories I have are all the big pictures. This is a big picture for us.
"The club is owned by thousands of people. A few people run but it's owned by the community. It's their club and I take great pride in representing all those people. I don't want anyone not to put in a shift, or effort, or not do your absolute utmost for these people.
"We are honoured to come in here and play for them. They can't be with us on Wednesday night. You can't replace the buzz with the fans and not having them here is bitterly disappointing. All we can do is respect that they are watching and following us. We owe it to them we give it our best. I know they want us to win, I know they do."