Sligo Rovers are delighted to confirm the renewal of their partnership for 2019 as Top Oil are again confirmed as official fuel supplier to the Bit O' Red.

The announcement was made today with representatives of Rovers are Top Oil at The Showgrounds.
Details were also announced of how fans can help the club once again as part of the new agreement.

€10 will go to Sligo Rovers if customers quote 'TopSR' when ordering fuel from Top Oil.

The partnership has been very successful so far, so we encourage all fans to use Top Oil. To order, phone 071-9162238 for a quote and receive the excellent customer service that Top Oil provides.

Sligo Rovers chairman Martin Heraghty commented: "Top Oil has been very loyal to the club and we are very happy to have them on board again.

''It shows that our sponsors see the benefit of long-term association with the club as the agreement has been extended for a third time.

''We ask all our fans to support our sponsors and don't forget to mention 'TopSR' when ordering.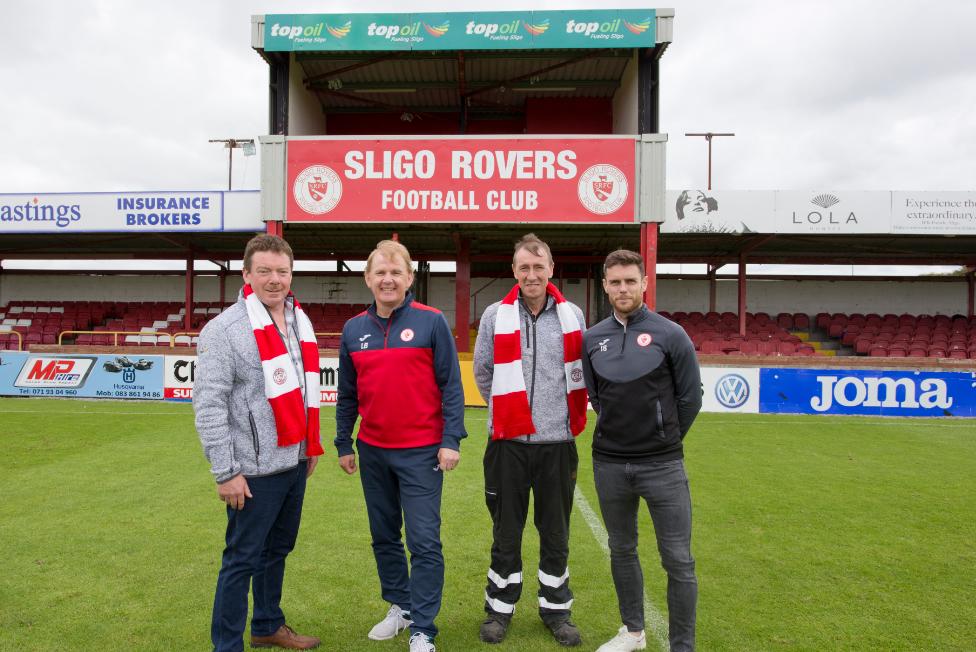 Andrew Meagher, Head of Sales for Top Oil's Direct business, said:

''We are very pleased to be extending our long-term partnership with Sligo Rovers. Top Oil is very much part of the local community in Sligo where we employ are serve local people and businesses.
"Sligo Rovers is a community based club so we are pleased to be associated with such a great club as we renew our sponsorship again for another year. We want to take the opportunity to wish the club the very best, both on and off the field.''

Top Oil has a growing network of depots and forecourts that champion quality service and reliability.
As an addition to the partnership, Top Oil has committed to making a €10 donation to Sligo Rovers FC for every order placed in the region using the promo code 'TopSR'.
Orders can be made online at their website top.ie or by calling your local Top Oil depot in Sligo locally on 0719162238.