Sligo Rovers will honour Vincent Nally at the upcoming 2019 Awards and 1994 Reunion night in the Clayton Hotel in Sligo on Friday 1 November.
Each year at our awards one recipient receives the "Spirit of Sligo Rovers Award" to recognise a contribution of a lifetime of work to Sligo Rovers.
In over two decades Vincent Nally has become a pivotal figure in the fundraising and development of Sligo Rovers, as well as improvements to The Showgrounds.
Buy tickets for the Sligo Rovers 1994 Reunion and 2019 Awards Night on Friday 1 November
Club chairman Martin Heraghty said Vincent Nally has written his name into the history of the club.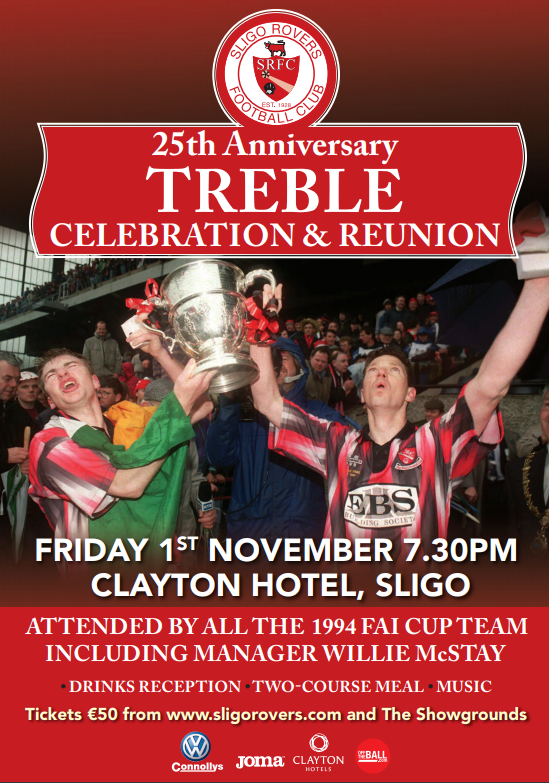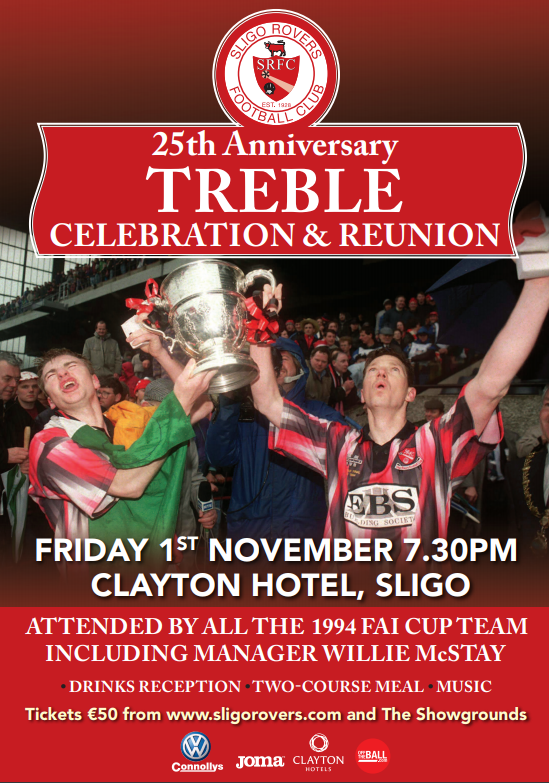 He said: "Vincent's contributions are endless. He plays a fundamental role as chairperson of the 500 club which to this day has raised €1.5m for the club.
"He established the Sligo Rovers golf classic which over the years has totaled hundreds of thousands of euro. Recently we have seen bingo events as major fund raising, led by Vincent.
"There were days when it looked like Sligo Rovers had a bleak future but it was people like Vincent Nally that changed that outlook. There were syndicates, legends matches, rallying around Rovers; all which involved Vincent Nally.
"This year, when the seating at The Showgrounds needed improvement, Vincent took on the project and raised an astounding amount of money. It didn't stop when the funds came in, the next stage was getting out the paint brush and finding the team to install them.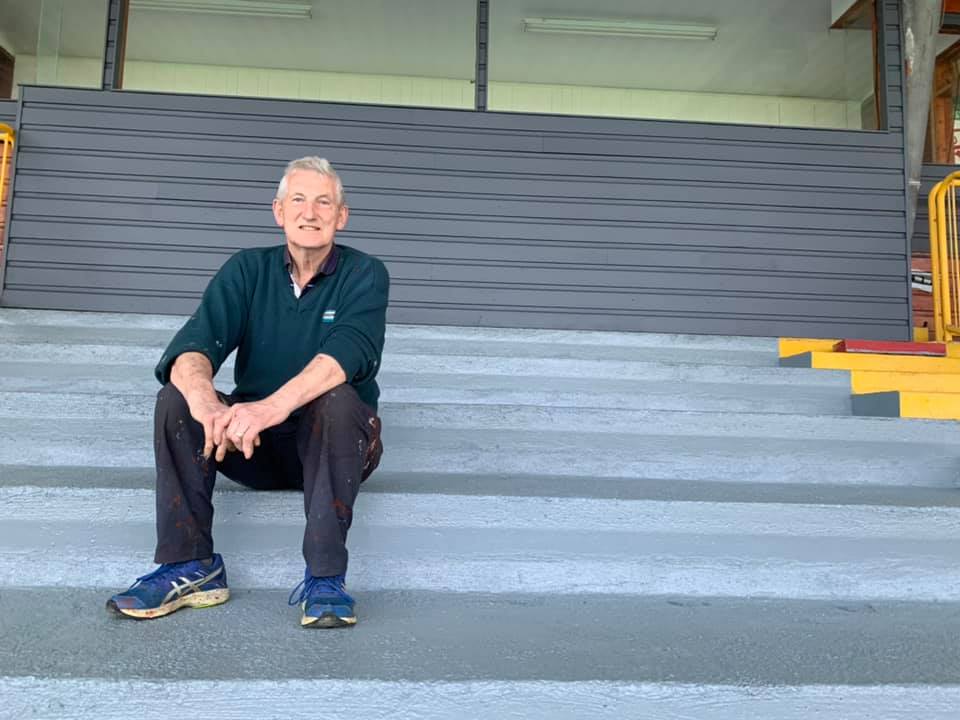 "It's a remarkable story for a remarkable individual. His energy and commitment have been invaluable. But I think the biggest thing Vincent gave us too was his reputation in those tricky years. For Sligo Rovers to be associated with such a respected figure was key.
"We are thrilled to award this honour to someone who will go down as one of the great people associated with the club. I look forward to presenting the award to Vincent on what will be a special night."